Kreston Place Plat 2 includes office property for sale just west of Koke Mill Road in Springfield, Illinois.
Zoned OFF – Office District, with the Gailey Eye Clinic, and near the Orthopaedic Center of Illinois (OCI) Medical Facilities, these office development lots would be perfect for additional medical development.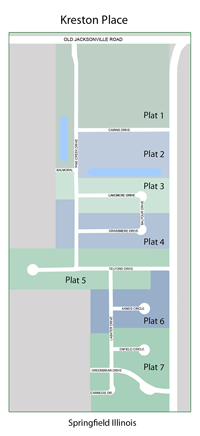 Lots 202, 203, 204 – $7.00 per square foot
Kreston Place Plat 2 (PDF)
Kreston Place Covenants Plat 2 (PDF)
Click on an image to view larger size.
Category
Kreston Place
Tags
central Illinois
,
Illinois
,
medical
,
office
,
office property for sale
,
Springfield IL
,
zoned OFF
,
zoned Office District