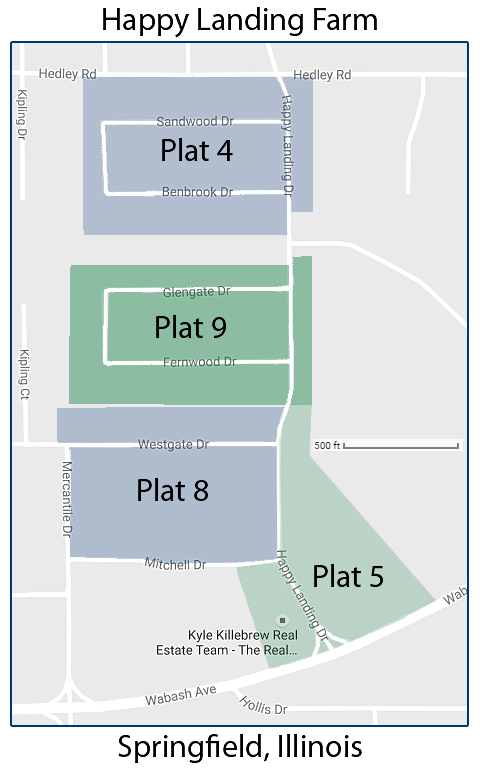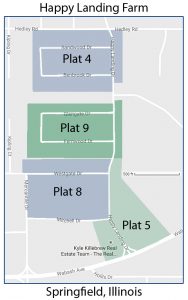 Happy Landing Farm is a 104 acre residential and commercial development located on Springfield's expanding southwest side. It is conveniently positioned on Wabash Avenue just west of Koke Mill Road.
CHOICE single family building sites and office building sites are currently available.
Residential Development
Residential development includes single family and duplex residences.
Commercial Development
Commercial development includes Town & Country Bank; Prairie State Bank; Friar Tuck Beverage; Heyl, Royster, Voelker & Allen Attorneys; Steckel-Parker Architects; and the Real Estate Group.
Happy Landing Farm – All Plats (454K PDF)
Happy Landing Farm – Map with Plats (JPG)
Residential Building Sites
Commercial Building Sites
Save
Save
Category
Happy Landing Farm
Tags
Happy Landing Farm
,
office property for sale
,
residential building lots
,
residential building sites
,
Springfield IL
,
Springfield IL development