Happy Landing Plat 8 offers commercial property for sale. Conveniently located close to interstate 72 and near heavily traveled Wabash Ave, these sites are buffered from direct traffic yet adjacent to residential development and near other commercial, retail, restaurant and office development.
Lots are zoned S-2 Community shopping and office district.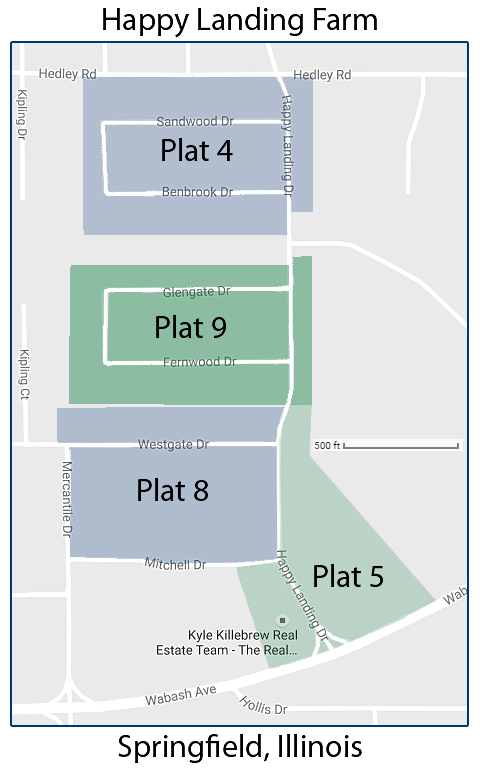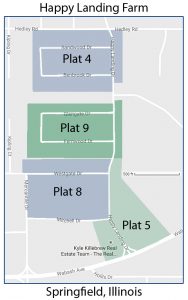 Lots 802-806 $6.00 per square foot
Lots 807-808 $5.50 per square foot
Happy Landing Plat 8 (PDF)
Click on an image to view larger size.
Category
Happy Landing Farm
Tags
business property for sale
,
central Illinois
,
commercial
,
commercial property
,
Illinois
,
office property for sale
,
Springfield IL
,
zoned Community shopping and office district
,
zoned S-2